CarBuzz is an online portal for all the latest automotive news, reviews, and buyer's guide information to help inform readers on their next automotive purchase. For the last 10 years, CarBuzz has developed into a leading automotive authority focusing on the American car market and motoring at large, with a wealth of in-depth news and reviews informing opinions.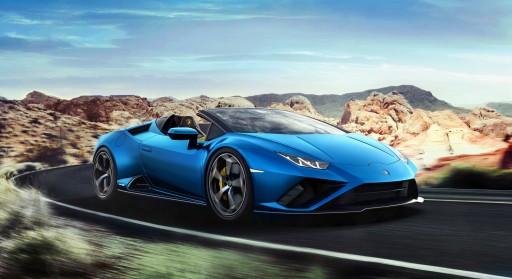 NEW YORK - May 29, 2020 - (
Newswire.com
)
​The new Lamborghini Huracan Evo RWD Spyder plugs the latest gap in the market for the Italian manufacturer's most affordable sports car range. While traditionally, Lamborghini cars are not the most attainable automotive exotica, they are among the most emotive vehicles sold in the USA and the world over.
The Sound of Silence
Electric cars may have many benefits, not least of which is their instant acceleration granted by the on-off nature of electric motors. Unlike a combustion engine, which needs to build up momentum and find an optimal speed range in which to most effectively deliver its potency, electric motors deploy immense amounts of torque at the press of a pedal. More than this, they enable genuine torque vectoring and regenerative braking capabilities that aid handling performance, as well as having the secondary effect of improved fuel economy.
But flat, linear performance tends to make these machines one-trick ponies, removing the emotional aspect of supercar ownership from the equation. This is greatly exacerbated by the lack of noise. To curb this, manufacturers have engineered electric cars with futuristic whirring noises, simulated burbles inspired by great historic engines, or crossovers of both, with an audible noise outside to alert pedestrians of the approach while the occupants are treated to a simulated engine noise piped in through the speakers. The problem with this is that the sounds are often out of sync with throttle inputs, handling behavior, and driver inputs, highlighting the falsity of the electric car experience.
The Spine-Tingling Song of the V10
Contrarily, a naturally aspirated V10 in a Lamborghini Huracan, with the roof down and drive sent solely to the rear wheels becomes a wholly emotive experience at any speed. Be it the thrum at idle or the spine-tingling orchestra of noise deployed north of 6,000 RPM, such a combustion engine evokes emotion without even trying. It sounds fast even when traveling slow, and it's capable of shaping opinions merely from an experience in either the passenger or driver's seats.
The impression of speed is amplified ten-fold by the noise of a combustion engine, and the deftest of inputs can be audibly felt in a tangible manner that an electric car simply can't convey. The core pillars that form the foundation of the supercar as the world knows it are simple: design, performance, and emotion, but without the latter, the first two mean nothing. Humans are emotional creatures, and for that reason alone, no electric car will ever be able to match the theater of modern performance machines.
Related Links
CarBuzz
Press Release Service by
Newswire.com
Original Source:
CarBuzz Breaks Down Why Electric Cars Can't Replace the Emotion of Combustion in New Blog Post